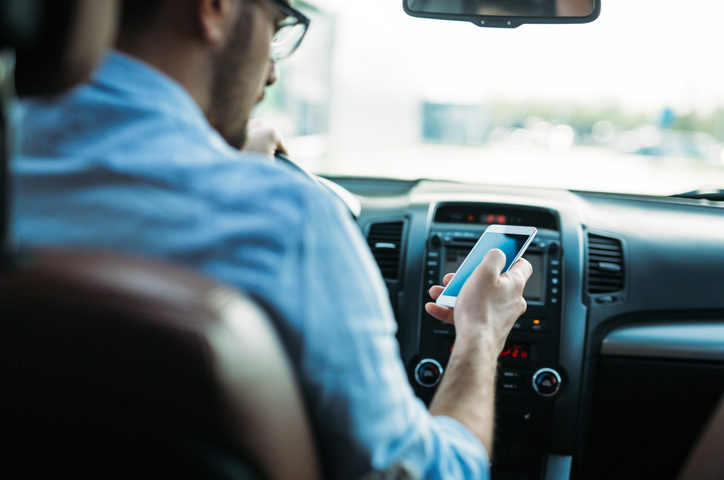 Electronic proof of Insurance pink slips in Ontario
Exciting news!
We've all experienced the hassle of carrying physical pink slip or remembering to replace it with the new one upon renewal. Well – we've asked and they've listened!
Ontario drivers have been requesting the option to access their proof of insurance digitally for quite some time. Drivers in Ontario can now carry their pink insurance slips on their smartphones or other electronic devices. Not to worry – you can still receive paper copies if you choose.
Why choose eSlip?
There are many benefits of electronic proof of insurance. We're here to give you a few reasons why we think its beneficial:
Eliminates paper: The most obvious reason – reducing our carbon footprint. Moving forward with electronic slips helps us to scale back on the amount of paper we are required to send out. Help us save a tree!
Share with other drivers: Easily share the eSlip with all drivers for both personal vehicles and fleet policies.
Car accident: Involved in a car accident? Don't have your pink slip on you? Misplaced your Insurance broker's number? Don't panic. Retrieve your eSlip on your phone for quick information exchange.
Avoid tickets: A common issue we often hear about – failure to provide proof of insurance. With eSlip you can drive worry free knowing you can pull up your pink slip without having to carry around the physical copy.
Privacy: Handing your phone off to a stranger – cop or not – can be scary. While displaying your eSlip, you have the ability to lock your phone to keep your data private.
Offline access: Worried about data and reception? No need. Access your eSlip anytime, anywhere – without the need for internet or data by saving the slip to your wallet.

Not sure how to get your eSlip?
We've got you covered!
We've made accessing your electronic pink slips quick and simple! Download our app on Google Play, App Store or our Client Portal now to access your eSlips. Our online mobile enabled portal and mobile app also gives you instant access to your policy documents, policy information, claims information and broker contact information.
Signing up is easy and takes just 5 minutes. All you need is simple information shown on your policy documents and the primary phone number you provided us on your account.
Sign up.

Click Proofs/AutoID.

Get your eSlip!
Special note to Android users: your device must have a compatible wallet App installed since Android does not have it's own.
Want to learn more?
To find out more about protecting your data while using electronic pink slips, head to IBAO's vimeo. Rest assured – we'll keep you updated with any upcoming changes.
For any questions on how to sign up or if you are experiencing technical difficulties, please contact our support department at techsupport@brokerstrust.ca.