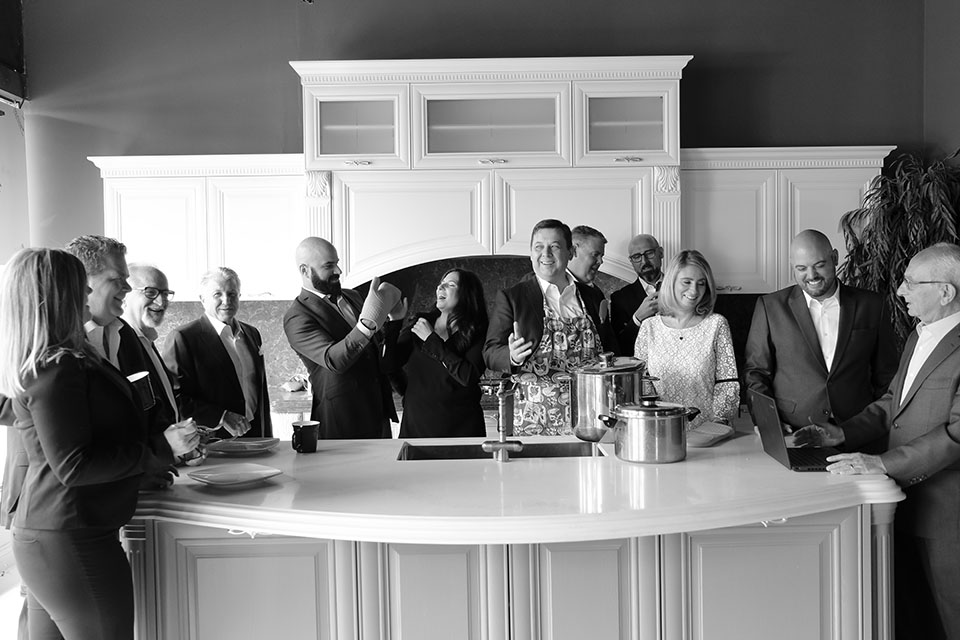 Check us out in the latest issue of The Ontario Broker.
It was quite the journey refreshing our long-standing logo, nonetheless, well worth the anticipation and highly rewarding. We are beyond thrilled to share our insight into our rebranding process with our partner, IBAO, hoping our story provides guidance to other brokerages who are in the midst of a rebrand themselves.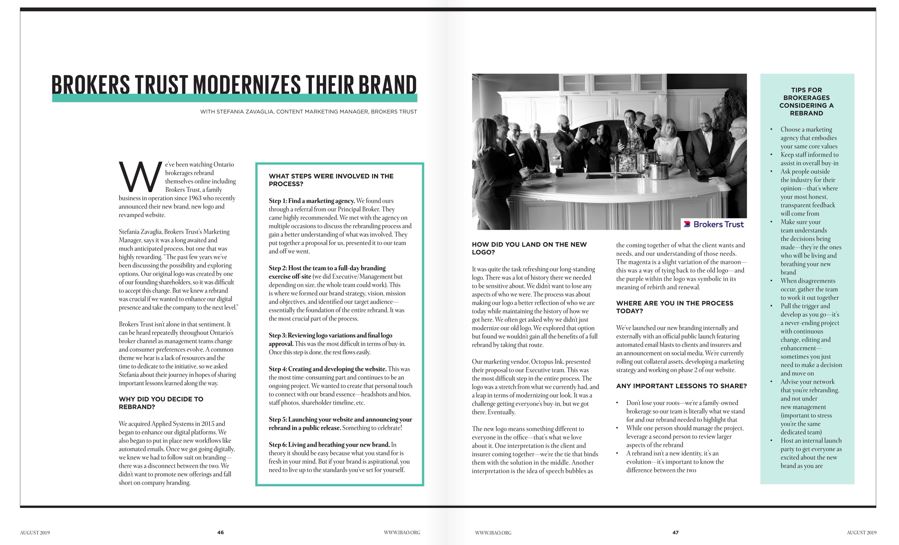 A closer look into our rebranding story.
One key aspect we identified from the beginning of this entire process was staying true to our roots. As a family owned brokerage, our team is an integral part of our operations – our rebrand needed to highlight that. It was important for us stay in touch with who we truly are and what we stand for. Afterall, a rebrand isn't a new identity, it's an evolution – it's important to know the difference between the two.
What's next?
Building our brand from the inside out has helped us embrace our purpose. We realize that success is influenced by our set values. We are pleased with the way everything has come together – and having our team onboard with the new changes has made this transition an enjoyable experience for all.
Our story doesn't end here. Stay tuned to see what we're cooking up next.
To read the full article, view the TOB August issue.