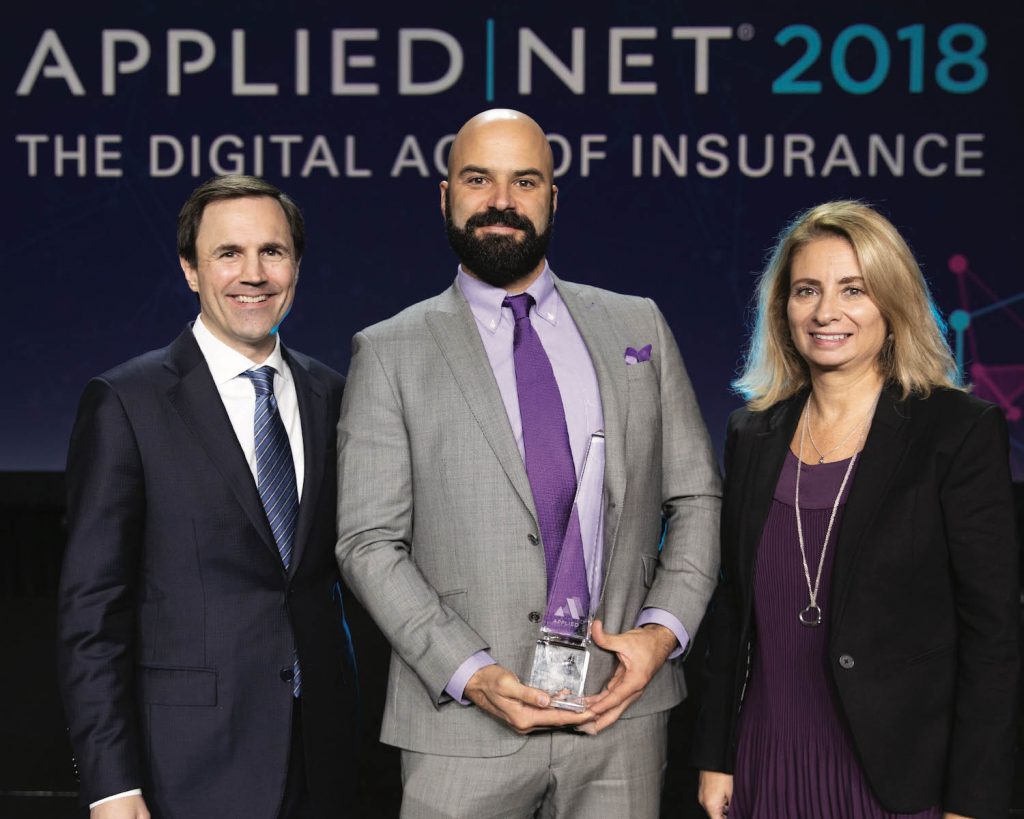 Brokers Trust is Named Pinnacle Award-winner for Innovative Partnership
We're proud to be selected as a winner of the 2018 Pinnacle Award from Applied Systems, the world's most widely used brokerage management system. A prestigious title, the Pinnacle Award goes to an exclusive group of Applied customers for showing innovation, insight and partnership to build an even better insurance industry.
Constantly Innovating to Shape the Future of Insurance
As a company, Brokers Trust continues to innovate and evolve by utilizing the latest in technology. This focus and the work we do with Applied is what our industry needs to ensure we are transforming today to deliver the best in service and a more competitive tomorrow.
"Our industry is currently going through rapid technological change, requiring a constant challenge to our status quo's", says Dave Bertolin, Managing Director & Principal Broker at Brokers Trust. "The tools afforded to us by Applied Systems have allowed us to be nimble and continuously innovate, while ensuring the customer remains centre of mind – after all, insurance ultimately is a people business, and the tools we use must reflect that."
As a brokerage management system, Applied Systems connects staff, insurance partners and customers in our digital world. Better connections between all stakeholders in the business of insurance means digital brokerages and insurers can create higher-value business transactions and deliver superior customer experiences throughout the entire insurance lifecycle.
The Pinnacle Award for Significant Contribution to the Insurance Industry
Every year, Applied Systems presents the Pinnacle Award – their highest honour – to a select group of their clients. The Pinnacle Award recognizes customers for their partnership and their use of the software in a visionary manner, with proven and tangible results that have significantly contributed to their business success and the insurance industry.
Brokers Trust is both humbled and proud to receive this award as its highest recognition. Here at Brokers Trust, we're entering into our second generation of leadership, helping to fuel an innovative view on our digital transformation. We're doing this by leveraging a foundational brokerage management system, mobile applications and improved insurer connectivity. This allows our team to fully connect with insureds and insurers through the entire insurance process. We've also implemented Applied Epic's open architecture to provide VoIP and premium payment capabilities and automated, two-way electronic email communications through integrations with Blue Butler, Clearpay and Pathway.
To learn more about the 2018 Pinnacle Awards, visit Applied System.