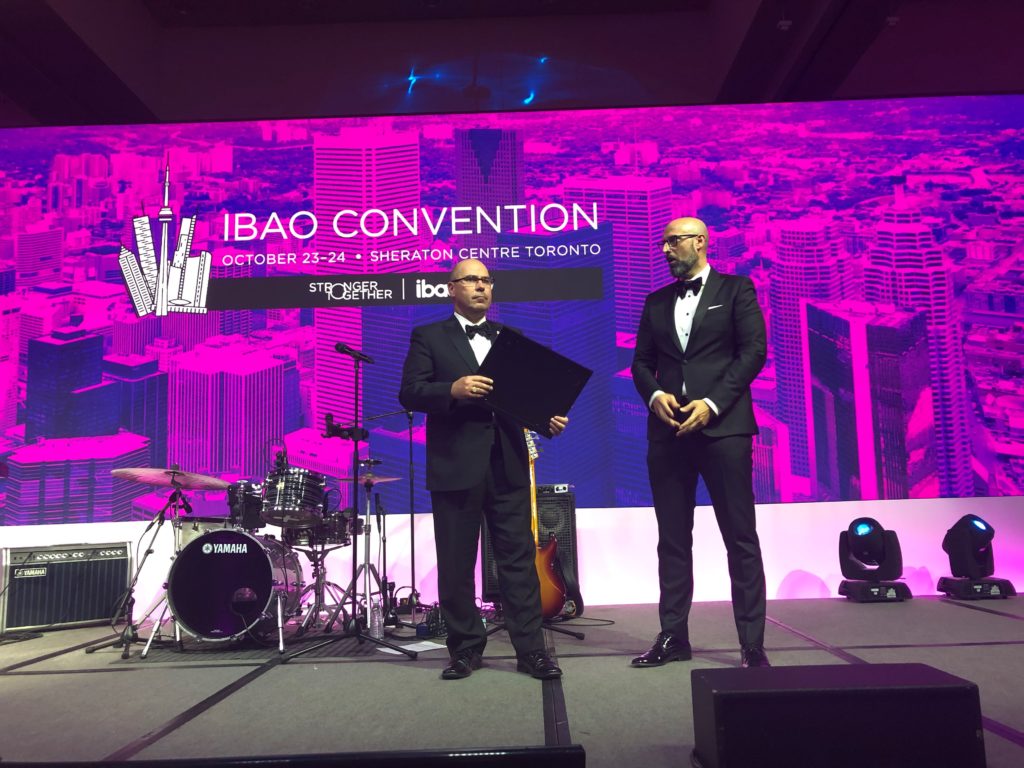 A glance at the Insurance Brokers Association of Ontario Convention
The Insurance Brokers Association of Ontario (IBAO) hosted the largest Insurance event in Canada this past month. IBAO is the voice of Ontario brokers within the insurance industry. Their mission is building on the quality of the broker profession and advocating for the interests of our members. The convention allows its brokers to learn, network and become inspired. As a non-profit association, IBAO works hard to ensure their members' interests are represented to government, industry stakeholders and within provincial and national policy shifts.
IBAO President-Elect speech by Joseph Carnevale
We proudly supported and celebrated, Joseph Carnevale, Partner & Managing Director of Sales here at Brokers Trust as he delivered his incoming President-Elect speech to 1,200 members at the Insurance Brokers Association of Ontario convention. Joseph shared his vision for the IBAO's 100th year anniversary and for all Ontario Brokers. Joseph's mission goes well beyond the IBAO – extending to the entire Broker channel in aims of a bright future filled with continuous growth. He believes in a "trusted relationship with governments who rely on our proactive approach, advocating for fairness and stability for Ontario consumers". Joseph is confident that our future is bright, because as brokers our success directly aligns with the success of our customers. We couldn't have said it better ourselves. We wish Joseph continued success on this new journey—and can't wait to see what's in store for the year ahead.
The Awards of Excellence Gala
We joined our fellow Broker members to celebrate best in class achievement across the broker channel with the annual IBAO Awards of Excellence. This is an opportunity to recognize and celebrate top performing brokers and to see the best talent among our peers. It encourages a self-driven excellence, upholding the values of IBAO and within the industry. The Awards also deepen relationships among brokers and allow us to take the time to recognize the importance of this association and all the great work they do. It was a wonderful night filled with decadent food, wonderful entertainment and great company.
John Fil, Pina Memme, Stefania Scenna, Joseph Carnevale
Key Note Speakers
During the convention, we heard from many spotlight speakers, to name a few; David Chilton, former dragon, CBCs Dragon's Den, best selling author, The Wealthy Barber, and George Stroumboulopoulos, award-winning broadcasting personality. We can always count on the IBAO to bring in inspirational and motivational speakers.
To read more about this event and IBAO industry latest, please visit IBAO Spotlight.