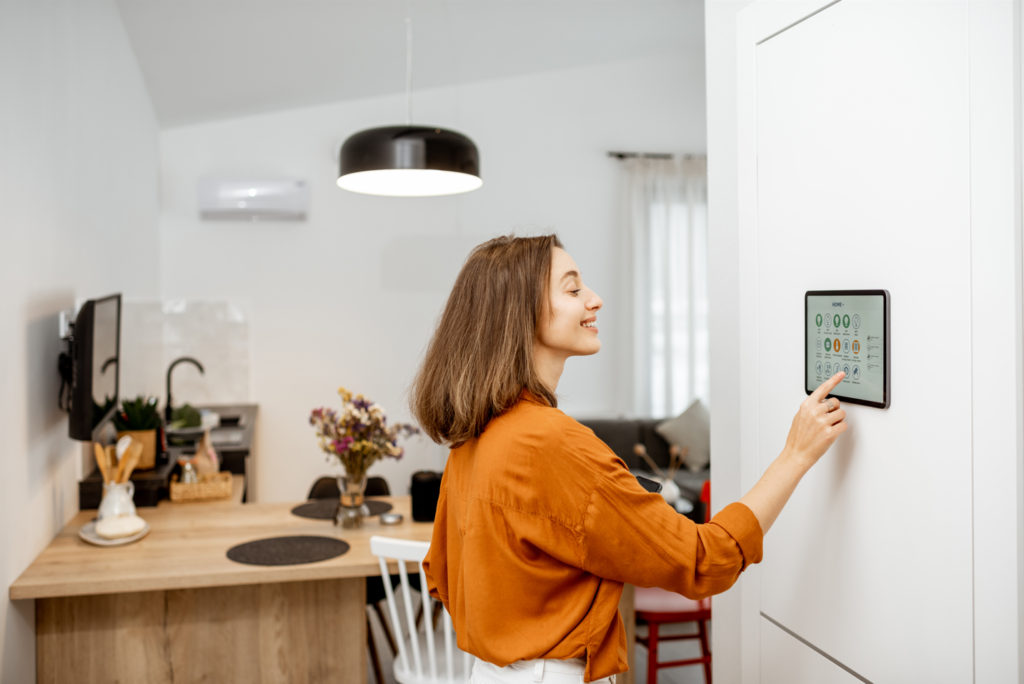 3 Ways to Keep Your Smart Home Protected 
Smart home technology has made it easier than ever to control everything from your kitchen lights to your garage door all from your cell phone. But, with all the convenience that comes with the "Internet of Things", there is also the risk of costly equipment breakdown, a privacy breach, and even identity theft.
Here are three smart strategies to help you live securely with your home's smart technology.
1. Protect Your Automated Home System with Equipment Breakdown Coverage
Standard homeowners policies do not cover the cost of troubleshooting and repairing an integrated home system. To avoid the costly out-of-pocket expense of restoring something as integral as your home's security, entertainment and appliance systems, talk with your broker about adding Equipment Breakdown coverage for your automated home system.
Homes that aren't fully integrated, but have complex "smart" systems like geothermal or radiant heating could also benefit from adding Equipment Breakdown coverage to their homeowner's policy. In the event of a system failure, you can keep your household cash flow secure and transfer the financial risk to your insurance company.
With the flexibility of Equipment Breakdown coverage, you can keep your premiums low by only purchasing the coverage you need.
2. Create Strong Passwords for All Internet Connected Devices
It is extremely convenient to have all your devices hooked up to the Internet and accessible to you remotely. But, if you can access your devices remotely, so can cyber thieves if you have not taken care to properly secure them.
Take inventory of all of your home's IP cameras, webcams, gaming consoles, smart TVs, and other smart devices and make sure you have secured them with strong, unique passwords. If you just keep the manufacturer's default password, which is often posted on user forums or the manufacturer's website, you make your home a target for unauthorized access.
When creating your passwords, stay away from using names of your children, pets or other things someone could easily guess by knowing a few facts about your family. To help you create a truly unique password, use a secure password generator by a reputable company.
Remember, any Wi-Fi connected smart device with a camera is susceptible to unauthorized access and should be protected.
If you are not sure how to secure your devices, you can hire a professional technician to help you properly install new smart devices and maintain strong security settings for current devices.
3. Take Extra Care With Personal & Financial Information
Are you making it easy for cyber thieves to intercept your personal and financial data? If you ever access your personal or financial information over public Wi-Fi connections, you are. Never use public Wi-Fi connections to access your email, banking, or social media accounts. These accounts hold a wealth of personal and financial information about you that can be compromised on unsecured Wi-Fi networks.
Even on your home's secure Wi-Fi network, you should give yourself an added layer of security by running updated security software that protects against phishing scams and harmful websites.
Also, be sure to educate your children or novice Internet users about how to browse online responsibly. In particular, make sure they know to never click on pop-ups or links from untrusted sources.
Need More Information?
Talk to your insurance broker to learn more about coverage that protects you against smart home Equipment Breakdown or contact one of our specialized brokers.